Lugaru's Epsilon
Programmer's
Editor 14.04
Context: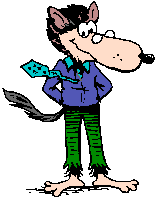 ---
Epsilon User's Manual and Reference > Variable Reference >
ftp-passive-transfers: preference variable
Default value: 1

This variable controls how Epsilon's FTP client transfers files. Epsilon knows three methods, called "passive", "active", and "default port". Firewalls or ancient FTP server software can cause one or more of the methods to fail. Set this variable to zero to use only active transfers. Set it to two to make Epsilon try active transfers first, then passive. Set it to three to make Epsilon use the "default port" method. The default of one makes Epsilon try passive, then active.

More info:



---


Epsilon Programmer's Editor 14.04 manual. Copyright (C) 1984, 2021 by Lugaru Software Ltd. All rights reserved.