Lugaru's Epsilon
Programmer's
Editor 14.04
Context: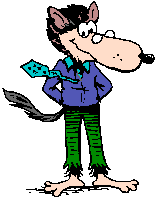 ---
Epsilon User's Manual and Reference > Variable Reference >
print-heading: preference variable
Default value: 15

Epsilon for Windows prints a heading at the top of each page. Set this variable to control what it includes. The value 1 makes Epsilon include the file name, 2 makes Epsilon include a page number, and 4 makes Epsilon include the current date. Combine 1 with 8 and Epsilon will display the file's full path instead of just its base name, abbreviating if needed to fit on one line. You can add these values together; the default value includes all the above bit values.

More info:



---


Epsilon Programmer's Editor 14.04 manual. Copyright (C) 1984, 2021 by Lugaru Software Ltd. All rights reserved.