Lugaru's Epsilon
Programmer's
Editor 14.04
Context: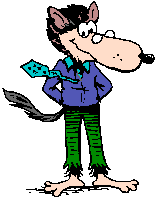 ---
Epsilon User's Manual and Reference > Variable Reference >
national-keys-not-alt: preference variable
Default value: 2

When Epsilon for Unix runs as a curses-style terminal program (not an X11 program), it can interpret key codes in the range 128-255 either as national characters (accented characters) or as Alt versions of other characters. Set this variable to 1 for the former interpretation or 0 for the latter one. Any other value makes Epsilon for Linux provide national characters, and Epsilon for FreeBSD provide Alt keys. (This is intended to accommodate the different console settings on the two systems.) If you need to type accented characters in Epsilon for FreeBSD when it runs outside X, set this variable to 1.



---


Epsilon Programmer's Editor 14.04 manual. Copyright (C) 1984, 2021 by Lugaru Software Ltd. All rights reserved.