Lugaru's Epsilon
Programmer's
Editor 14.04
Context: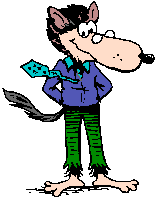 ---
Epsilon User's Manual and Reference > Variable Reference >
message-history-size: preference variable
Default value: 1,000,000

Epsilon keeps a history of prior messages displayed in the echo area in the buffer #messages#. The oldest messages are deleted from the top of the buffer whenever it exceeds this size in bytes. If this variable is zero, most commands avoid writing their messages to a #messages# buffer.



---


Epsilon Programmer's Editor 14.04 manual. Copyright (C) 1984, 2021 by Lugaru Software Ltd. All rights reserved.