Lugaru's Epsilon
Programmer's
Editor
Context:

| | |
| --- | --- |
| | default-add-final-newline |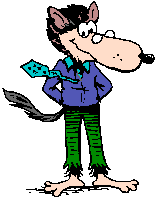 ---
Epsilon User's Manual and Reference > Variable Reference >
default-add-final-newline: preference variable
Default value: 0

If this variable is nonzero, Epsilon will ensure that each non-empty non-binary file it saves ends with a newline character, by inserting one at the end of the buffer, if necessary, just before saving a file. Before checking this variable, Epsilon looks for a mode-specific variable with a name of the form c-add-final-newline and uses that instead. (Because of line translation, the newline character inserted in the buffer could become a return/linefeed sequence or something else when saved on disk. See set-line-translate for details.)

More info:



---


Copyright (C) 1984, 2020 by Lugaru Software Ltd. All rights reserved.